WE EXIST FOR RELATIONSHIP
We are a community of imperfect people looking to fulfill Christ's call in our lives. Here to serve, connect, and grow with others, using love as our cornerstone.
Join our family as we learn the many ways to petition God's heart on our behalf as we seek breakthrough in our lives.
This week Pastor Jai Ferguson takes us through the Church of Sardis.
Sundays @ 10:30 AM
Wednesdays @ 7:00 PM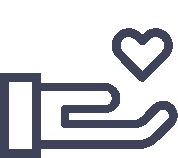 "Each of you should give what you decided in your heart to give, not reluctantly or under compulsion, for God loves a cheerful heart

"